Lyft Drivers it's time to earn more!
Surely there are cars that consume less than others, but not everyone has the possibility to change their car for a hybrid when they sign to become Lyft drivers. Let's be clear, many of us do this work to increase their earnings.
One of the purposes of our website is to share tips to help rideshare and delivery drivers to earn more and save money. I think this article is interesting for all those who drive the car and have to pay for gasoline. Who is not curious to know how to easily find the cheapest gasoline and save money?
Well today, thanks to the development of the apps and the internet all this is not difficult. We offer you our choice of the 6 best apps that will help you save money by finding the cheapest gas.
GASBUDDY
The GasBuddy Appp is free. You can find the best gas prices making a search by city in GasBuddy.com or download the app on:
The app incentivizes people to post gas prices by offering a weekly drawing for a $100 gas card. GasBuddy gives users points every time they post prices. They need to report about six or seven gas prices to be eligible for the drawing.
GasBuddy gives you the opportunity to save more money with Pay with GasBuddy card.
GAS GURU
The app interface is well thought out. Gas Guru finds the cheapest station near you. It's usually not far. It doesn't always have the price exactly right, but it's close enough. You can also share your savings with friends on Facebook
Recently the developers add a new feature to filter by gas station brands. So if you prefer going to a certain gas station brand, head over to the Filters tab and select one under Gas Brands.
Gas Guru is available on:
Waze
We are used to know Waze as a community edited app that shows us the best route, real-time traffic and road info. But did you know that Waze also indicates the petrol stations with the respective price?
Waze helps you save on gas, every time you fill up. Navigate to the cheapest station on your route, all powered by community-shared gas prices. By working together to report prices at the pump, Waze drivers can always save some gas money.
Waze is available on: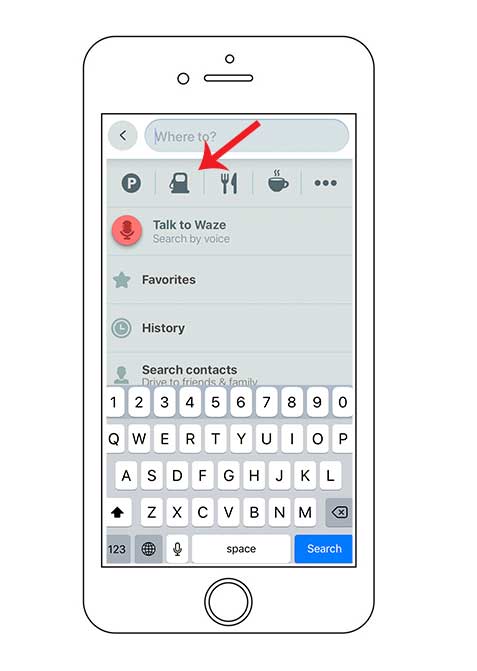 Dash.by
The app is free but it works with a sensor. You need to buy this sensor. The device starts as low as $10. The sensor connects any car model made in 1996 or after. One time self-installation - no mess, no mechanic, no problem. One of the important features of this app is that it helps you track your miles. As a Lyft driver, miles driven for work can be deducted from taxes. In terms of mileage self-employed people have access to the highest deduction rate and fewest restrictions.
Dash.by app is available on:
Dash.by App Review
You can also watch this interesting App Review made by SomeGadgetGuy:
MAPQUEST GAS PRICES
MapQuest is a navigation app, you don't have an excuse to get lost. The app allows you to get directions to your destination, but also to view along the way, hotels, bars, shopping and of course gas station and add them to your route. You choose favorite stations and select your fuel grade, and then it directs you to the cheapest gas station in your area.
MapQuest app is available on: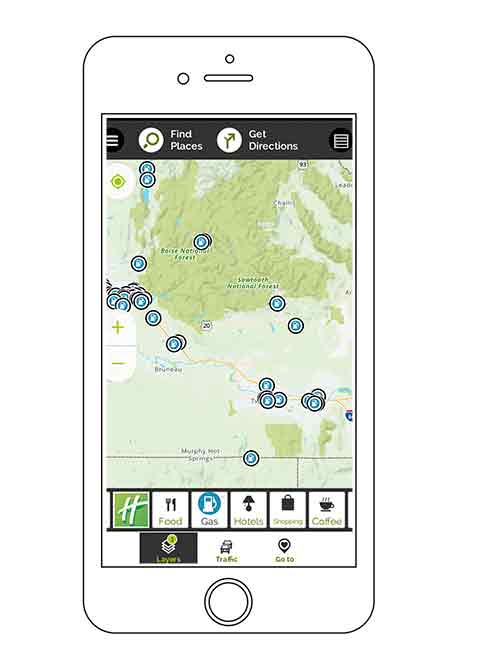 GEICO