Everything you need to know about Doordash Driver Sign up Bonus
Some helpful information for you before to sign up as 'DASHER'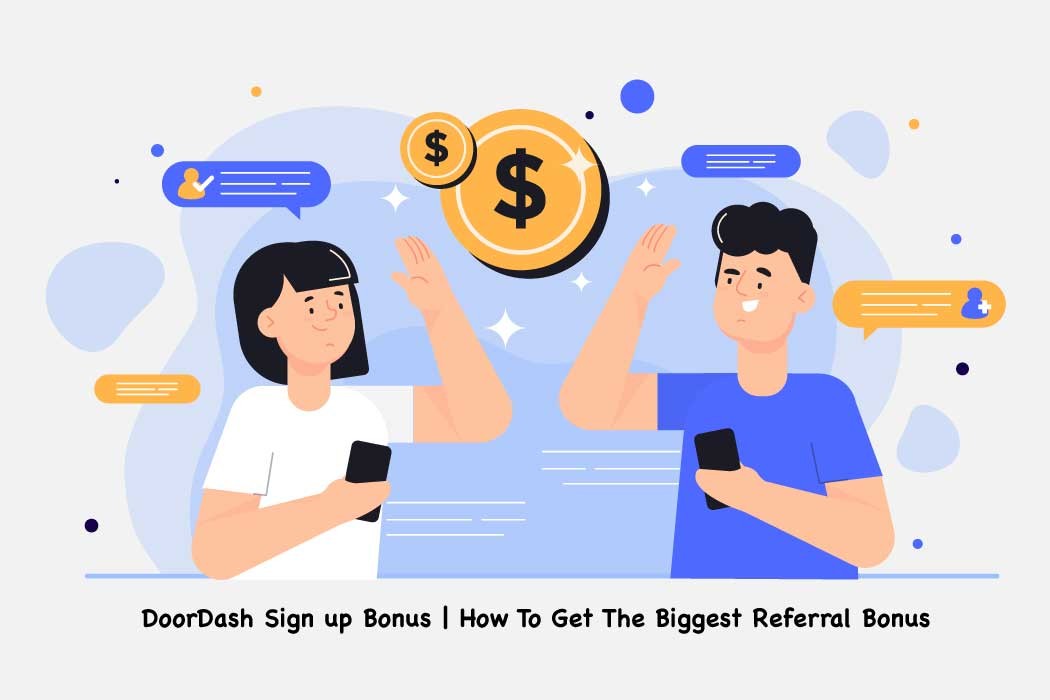 Online food-delivery Apps are growing fast. They allow customers to order from a wide array of restaurants with a single tap of their mobile phone and they create new jobs opportunitues. DoorDash is looking for drivers. A job driving with DoorDash, will allow you to make extra money and is more attractive because of the sign up bonus that DoorDash will give you if you sign up with our DoorDash promo code.
Is Delivering for DoorDash right for you?
Want to earn extra income? There are not only ridesharing companies. The gig economy adds new job offers to the already existing ones of Lyft and Uber driver. Working as a DoorDash driver is one of the most popular ways to earn money. Here is a series of benefits of becoming a Dasher:
Be your own boss
Get paid instantly
Flexibility
Doordash Driver Sign up bonus: how does it work?
Doordash recently has made some changes in their sign up bonus. The first and important thing to know is that in 2020 the sign up bonus offers guaranteed earnings. If in fact previously the Doordash sign up bonus was on top of your earnings, with the new sign up bonus formula, Doordash guarantees you to earn a certain amount for a certain number of deliveries. Currently, Lyft is the only company to continue offering a sign up bonus in some city. If you are interested you can get your Lyft $1000 sign up bonus with our Affiliate Lyft Driver Promo Code.
Doordash sign up bonus guarantees range between $100 and $800 in cities like San Francisco, Los Angeles, New York, Chicago...
DoorDash Driver Requirements
So, how to become a Dasher? It's never been simpler than that. You don't need experience to sign for Doordash. There are no complex vehicle requirements. If you want to learn more about DoorDash delivery driver job, jou can take a look at our complete guide to become a DoorDash driver.
Doordash Driver Requirements
Must be 18 years or older
Own a smartphone (iPhone or Android) for the DoorDash driver app
Have access to a vehicle or bicycle (any car, truck, motorcycle, or scooter)
Have a valid U.S. driver's license
Valid insurance — name on policy
Provide a social security number (for a background check)

Pass a Background Check

. If you want to become rideshare driver for company like Uber or Lyft or delivery driver, you have to pass a background check. Doordash background analogous to postmates background check covers criminals and DMV records. The main difference between Lyft background check and Doordash background check is that Lyft will perform a background check on you every year. Doordash will do once at the sign up. The requirements to pass a Doordah background check are:

Do not have any major traffic violations in the past seven years
Do not have more than three accidents in the past three years