Is it worth driving for Lyft?
Lyft Job Review: Drivers, Get Paid to Drive for Lyft (here all the benefits)
Earn extra income and boost your earnings
Get paid daily with Lyft Express Payor weekly. Work peak days/hours to maximize your earnings.
Have access to Lyft perks for drivers
Be part of Lyft driver community and have access to Lyft Accelerate Program.
Be your Boss and work with a flexible schedule
Choose hours that work for you. Take time off, or work extra whenever is more convenient for you..
Driving for Lyft I've finally found my work-life balance and I feel truly satisfied of my life
Jennifer, Lyft driver San Francisco
How does
Lyft New Driver Sign up Bonus

Work?
The Ultimate Guide to Lyft Sign up Bonus
To achieve focused growth and find new drivers, Lyft is offering sign up bonuses and earnings guarantee through a referral program.
Lyft earnings guaranteed deserve more detailed explanations because they are new to many of us. The first thing to know is that Lyft as well as Uber does not list the bonus amount anywhere. Furthermore, as of July 10, 2019, Lyft will no longer authorize the spread of referrals using the traditional Driver or Rider accounts. Ridesharepromocode.com is a Lyft' Affiliate. We have an official and 100% valid Lyft referral code.
How Much Is The New Driver Sign up Bonus?
Lyft is looking for drivers and offers a sign up bonus to New Drivers (Referees) in the Lyft platform if they use a referral code from an Existing Driver (Referer) at sign up. Lyft unlike Postmates no longer lists the sign up bonus amount anywhere. Lyft sign up bonus can range from $20 to $4,400. This can be confusing. Here are the essential things you need to know:
In order to get your Lyft sign up bonus you have to be referred by an Existing Driver (Referer)
When you click on the Lyft referral link an amount will appear. That is the amount for the city of the Existing Driver.

If the new driver is in the same city of the Referer, this bonus amount will be paid
If the new driver is in another city, you will get the bonus amount offered by Lyft in your city.

Once you applied the referral code, and be approved as Lyft driver, for every completed ride, Lyft will pay you a percentage of your sign up bonus in your weekly pay .
Here is an examle to make it clear:
A new driver sign up for Lyft with a referral link from an existing driver in San Francisco. The bonus amount in San Francisco is $1,000 *
The new driver sign up from Austin. The bonus amount that Lyft offers in Austin is $500 *
The new driver will receive a sign up bonus $500
Summary: According to Lyft's website: Lyft sign up bonus and ride requirements for new driver promotion are location/time dependent and are subject to Lyft's discretion. Bonus amounts vary by city and state, depending on when and where, your bonus will vary.
* Note: These amounts do not reflect actual bonus amounts offered by Lyft in those cities.
So, if you have all the requirements, you are a potential Lyft driver and become eligible for the earnings guaranteed promotions. Current Lyft Earnings Guaranteed new driver promotion, offers $1,000 after 125 rides in all the cities where Lyft is available without any restrictions. Do not miss the opportunity to claim your bonus, if you want lo learn more about the requirements, you can take a look at our in-depth guides on Lyft driver requirements and Lyft vehicle requirements . In this guides you will find a review with all the requirements in a detailed list for all the cities of the U.S.A.
How do I get my Lyft Sign up Bonus or Earnings Guaranteed?
If you are a new driver in the Lyft platform and you are looking for the way to make more money, you can use our Lyft driver promo code (with our referral link, it automatically enters the code for you).
Recap of Lyft New Driver Promotion Requirements
You are a new driver (Referee)
You use our referral code (Referer)
Pass the Lyft Background Check, Lyft Vehicle Inspection and be approved as a Lyft driver within 30 days of the application date
Once you are approved, you must complete the required number of rides within the time frame * specified by Lyft. The Lyft earnings guarantee acts as a minimum, if you earned less, Lyft will complete and will give you the bonus at the end of the required number of rides. If you earned more... You did a good job!
Lyft new driver application process: Sign-up by following a few easy steps
Step #1: Create Lyft Driver Account
It's free to sign up and fast to get started and earn money as Lyft driver. To get your Lyft driver sign up bonus, after reading the simple instructions below, sign up for Lyft and create your Lyft account. Fill up the form with your mobile phone number and agree to Lyft's Terms of Service.
The phone number verification is the first step of Lyft Sign up Bonus application process. It's a simple step, Lyft will send you via SMS a 4 digit code for verification that you have to enter in your application.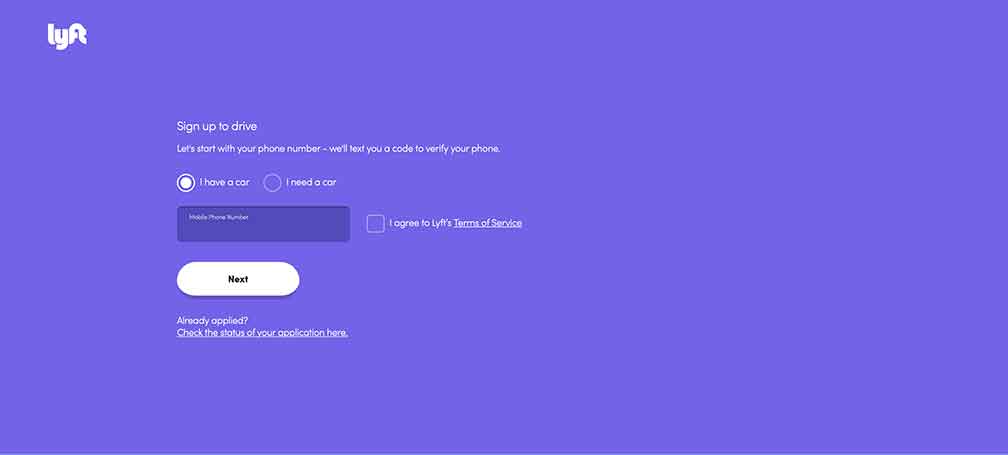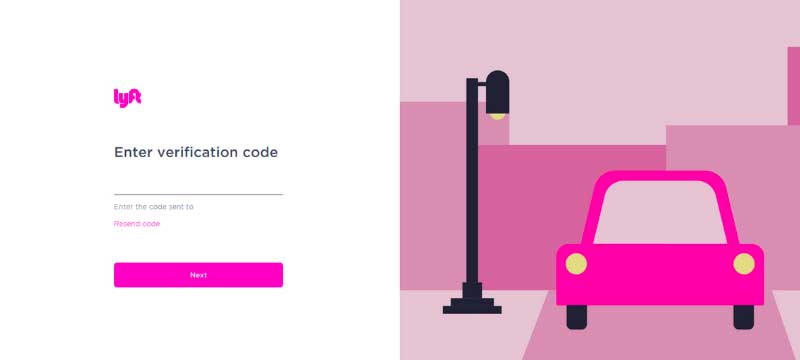 Step #2: Driver Information (The Most Important Step)
You will be redirected to another form in a page. To receive your bonus, it is essential you fill this form correctly. Fill up the form with all the required information:
First Name
Last Name
Email
City You'll drive (You will be able to drive in other cities within your State)
If you use our link, Lyft referral code is included in our referral link and you do not need to add manually.
Step #3: Vehicle Information
If you own your own car and you do not choose Lyft Express Drive (the rental program of Lyft), you need to enter some information about your car.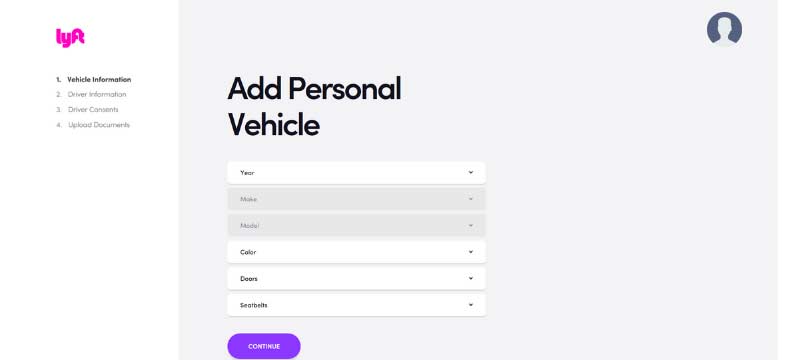 Step #4: Lyft Driver Information and Required Documents
You need to fill in the form and upload all required documents (Legal First Name, Legal Last Name, Birthdate, Social Security number, Driver's Licence Card Number, Residential Adress).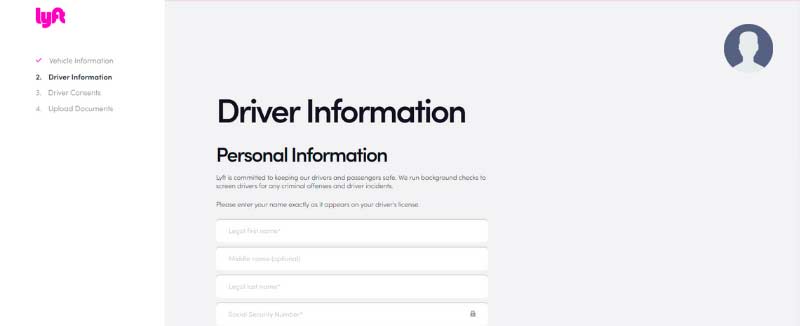 Lyft Background Check
Lyft, as well as Uber, Postmates or Doordash will run a Background check on you. You need to agree to this background check. Drivers are screened for both criminal offenses and driving incidents. If you want to learn more about Lyft background check and how to pass it. You can read our article.
Step #5: Lyft Vehicle Inspection
Lyft vehicle inspection is a mandatory step to become a Lyft driver. Lyft vehicle ispection is free. When you sign as a new driver you will be asked to do it in a Lyft HUB or in the Lyft's mechanic location closest to you. You choose the day and time you prefer. If you want to learn more you can take a look at our complete guide on Lyft vehicle inspection. You will learn more about Lyft vehicles requirements and what does a Lyft vehicle inspection consist of.
Related Article: Lyft Vehicle Requiremets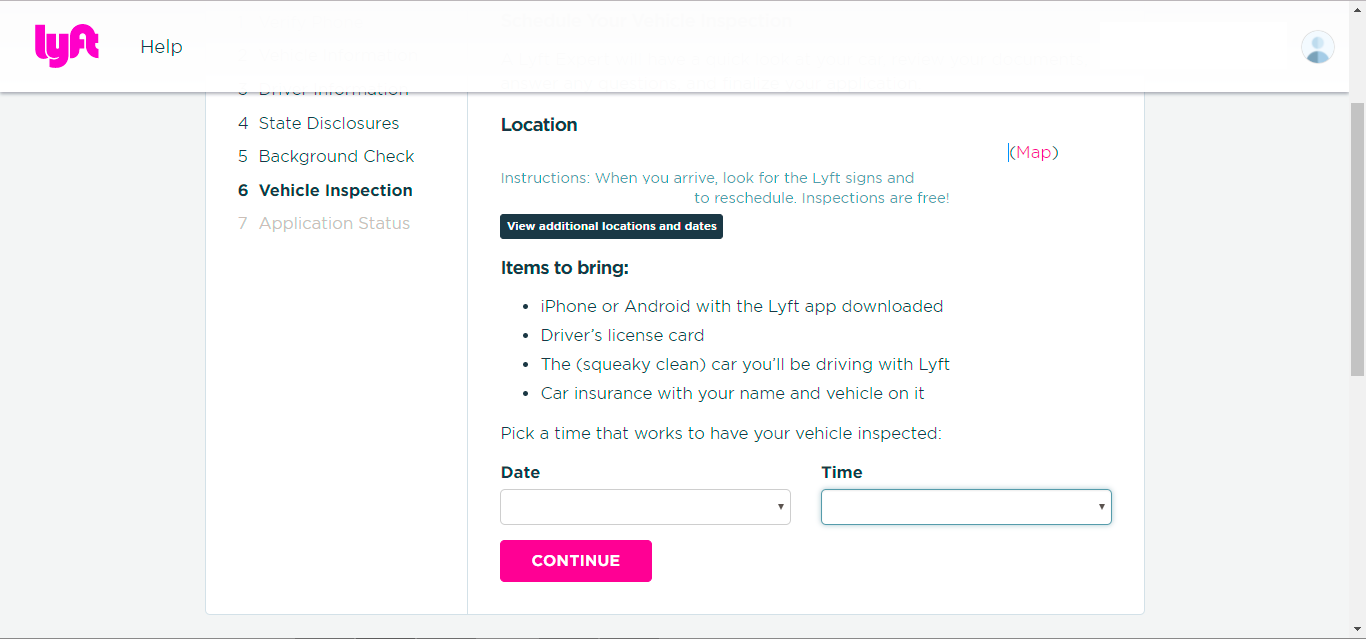 Lyft Application Status
Lyft will notify you when you've been approved as a driver. Until then, you can check your application status for updates.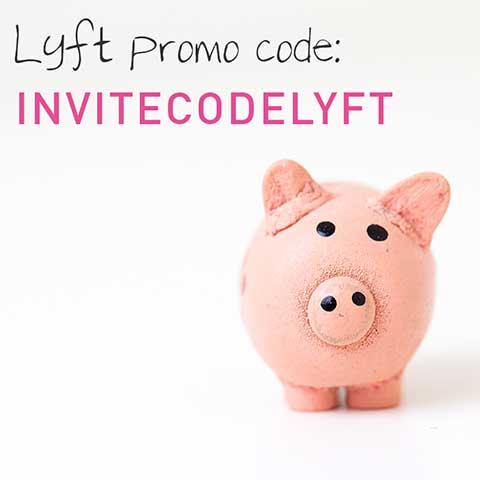 Lyft New Driver Sign up Bonus (Lyft Driver Referral Code)
Lyft Driver Weekly Guarantee
Lyft Driver Average Hourly Guarantee

[New]

Lyft Power Bonus for Driver
Lyft New Passenger Referral Bonus (Lyft Referral Code:

NEWRIDERCODE6

). Get your free lyft credit
Sign up for Lyft and you will take advantage of all Lyft promotions that will help you earn more.
#1 Lyft New Driver Sign up Bonus
Lyft New Driver Sign up Bonus: Our Lyft promo code offers people who use it the best available sign up bonus at any given time.
#2 Lyft Driver Weekly Guarantee
After being approved as Lyft driver, you can benefit from the promotions that Lyft offers to all drivers. As the name indicates, thanks to the Lyft Driver Weekly Guarantee, Lyft let you earn a guaranteed amount for a certain number of rides in a week (Monday at 5 AM to next Monday at 4:59 AM)
#3 Lyft Driver Average Hourly Guarantee
This is a new Lyft promotion for drivers. Not all drivers are elegible for it. Those that are must opt ​​in the Sunday before the guaranteed hours begin to qualify. More precisely, the promotion guarantees you to earn a certain amount if you drive at certain times, fill each hour with 50 minutes in online mode and if you keep at least a 90% acceptance rate.
#4 Lyft Power Bonus for Driver
The Power bonus will give you additional earnings if you drive in 'Power Zones' in 'Peak hours'. You can take a look at our complete guide on Lyft Driver Pay
#5 Lyft New Passenger Referral Bonus
The referral program helps Lyft to acquire new riders and new riders to save money. Download Lyft App and enter our referral code: NEWRIDERCODE6. It's 100% in all United States of America and it will gives you a Lyft free credit ride up to $50*. (Bonuses may vary by location) Learn how to download Lyft App and claim your bonus with Lyft Promo Code Free Credit
Lyft Driver Sign-up Bonus Express Faq
Earn Money Delivering With DoorDash
Are you looking for another side hustle job to help you make more money? Did you know that DoorDash is looking for drivers and they offer a sign up bonus? We suggest you consult our guides to DoorDash driver requirements and if you want a referral bonus, check out our article on DoorDash sign up bonus.
Maximize your earnings
Lyft Promo Code Credit For New Rider
If you are new to the Lyft platform, you may be interested in the new Lyft promotion. New riders can receive a credit bonus of up to $50* chek our Lyft new rider referral promo code
More On This Website
Don't miss the opportunity to get your Lyft new Driver Sign up Bonus

What did you learn? Table of contents
(Show More)